WILDERNESS VIDEO has won the National TELLY AWARDS contest for the last 8 years. This is a nationwide video contest with big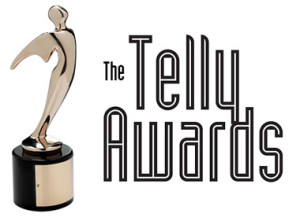 name companies like NBC, Disney Co.,GM corporation etc. also submitting there best work.
Wilderness Video has won:
13 TELLY AWARDS,
8 COMMUNICATOR AWARDS,
2 AXIEM AWARDS,
5 AURORA AWARD,
3 DAVEY AWARD,
1 SUMMIT AWARD,
2 MARCOM AWARD and
3 VIDEOGRAPHER AWARD to date.
Testimonials
COMCAST CABLE CH73 — "We receive enthusiastic reviews every time we show one of your videos on the Education Channel"
VIDEO CHOICE MAGAZINE – "It's clearly the work of video artists enchanted by their subject."
VIDEO RATING GUIDE – "Wilderness Video allows the camera to tell the story through panoramic color videography with complementary classical music and natural sounds."
ALA BOOKLIST – "Fantastic Panoramic Photography!"